About the Award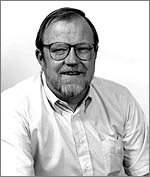 The William B. Gudykunst Outstanding Book Award
This award recognizes the best book in intercultural research written by a member of the Academy. The award has been established in memory of William "Bill" Gudykunst (1947-2005). Bill was a pioneer and an outstanding leader in the field of intercultural communication. Bill's theory of Anxiety-Uncertainty Management (AUM) continues to be one of the most influential theories for intercultural researchers. Bill authored or edited 31 books and monographs including Intercultural Communication Theory, Intergroup Communication, and Communicating with Strangers (with Young Yun Kim). For his extraordinary scholarly achievements, Bill received numerous awards, and was named a Fellow of the International Communication Association. Bill was a charter fellow and a dedicated member of the Intercultural Academy for Intercultural Research. He hosted the Academy's first conference in 1998 on the campus of California State University-Fullerton, where he was a professor of Human Communication Studies and acting coordinator and graduate advisor of the Asian American Studies Program.
Apply for the Award
Nomination requirements and procedures:
The award is given every two years at the biennial conference to an outstanding book published in the previous two calendar years.
For the 2023 award, the selection committee calls for nominations (including self-nominations) for books (including edited books) written by members of the Academy and published in 2021 and 2022. The last 2021 award was:
Dan Landis and Dharm Bhawuk (Eds.). (2020). The Cambridge Handbook of Intercultural Training (4th ed). Cambridge: Cambridge University Press.
The selection committee assesses each nominated book on several criteria including: (a) the importance of the issues it addresses for intercultural research; (b) the strength of the argument and evidence it presents; and (c) the originality of ideas and insights it offers for the advancement of intercultural research.
Please note the following procedures in nomination:
1. In nominating letters, specify why the book should receive this award by addressing the three selection criteria listed above.
2. Where possible, provide available supporting evidence of the book's quality from independent sources such as published book reviews.
3. Please submit nominations, supporting materials, and an electronic version of the book to all Outstanding Book Award Committee members by 20th March, 2023.
4. Arrangements must be made with the publisher of the nominated book for print copies to be shipped to the committee members listed below (please contact each via email to request current and preferred mailing address). All copies of nominated books must be received by the committee members by 31st March, 2023.
5. A Conflict of Interest statement by the committee can be found in the next tab.
6. General queries could be sent to the Book Award Committee co-chairs: Professor Zhu Hua (This email address is being protected from spambots. You need JavaScript enabled to view it.) and Professor Irina Golubeva (This email address is being protected from spambots. You need JavaScript enabled to view it.).
The 2023 IAIR William B. Gudykunst Outstanding Book Award Committee
Zhu Hua, co-chair Professor and Director of International Centre of Intercultural Studies, IOE, University College London, UK; This email address is being protected from spambots. You need JavaScript enabled to view it.
Irina Golubeva, co-chair Professor and Director of Graduate Program in Intercultural Communication, University of Maryland, Baltimore County, USA; This email address is being protected from spambots. You need JavaScript enabled to view it.
Rosita Albert, member Professor Emerita, Communication Studies, University of Minnesota, USA; This email address is being protected from spambots. You need JavaScript enabled to view it.
Elena Makarova, member Professor and Director of Institute for Educational Sciences, University of Basel, Switzerland; This email address is being protected from spambots. You need JavaScript enabled to view it.
Michael Bender, member Associate Professor, Department of Social Psychology, Tilburg University, Netherlands; This email address is being protected from spambots. You need JavaScript enabled to view it.
Conflict of Interest Statement
The Gudykunst Outstanding Book Award committee conflict of interest statement
(Final version approved by the EC in November 2021)
A potential conflict of interest is a circumstance where there is risk that a professional judgment could be influenced by some secondary (e.g., financial or personal) interests. Some examples of such conflict of interest include the cases where a committee member is involved in the book as author/editor or contributor, has a close collaboration with author/editor/contributors (e.g., has published together or worked together on the same research project in the last three years), or has a close relationship with author/editor/contributor (e.g., family). It is likely that academics who work in the same subfield may know each other, and this in itself does not necessarily constitute a conflict, providing that objectivity can be maintained when reviewing a proposal.
It is vital that the Gudykunst Outstanding Book Award committee members be and be perceived as completely impartial at all stages of the judging process. The Award committee members cannot submit an entry nor serve as nominator or endorser and are expected to declare any conflict of interest at the earliest opportunity. Other than handle general questions, they cannot be directly involved in nominations prior to submission (e.g., providing feedback on draft statements).
In the event that there is a declared or noted conflict of interest, additional new members may be assigned to replace the member with CIO and to carry out the task, i.e., reviewing all the entries for the purpose of consistency at the discretion of the Committee Chair in consultation with the President.
The Award committee members maintain confidentiality about the review comments, deliberations and final decisions. The Award committee members do not provide feedback to unsuccessful candidates. If a member is asked for feedback, this policy should be cited.
Given the Executive Council is required by the by-laws to approve the designee(s) of this award, there exists the potential for a conflict of interest. In the event that a member of the Executive Council has a conflict of interest, then they must declare that conflict of interest and abstain from the approval vote by the Executive Council.
Current Awardee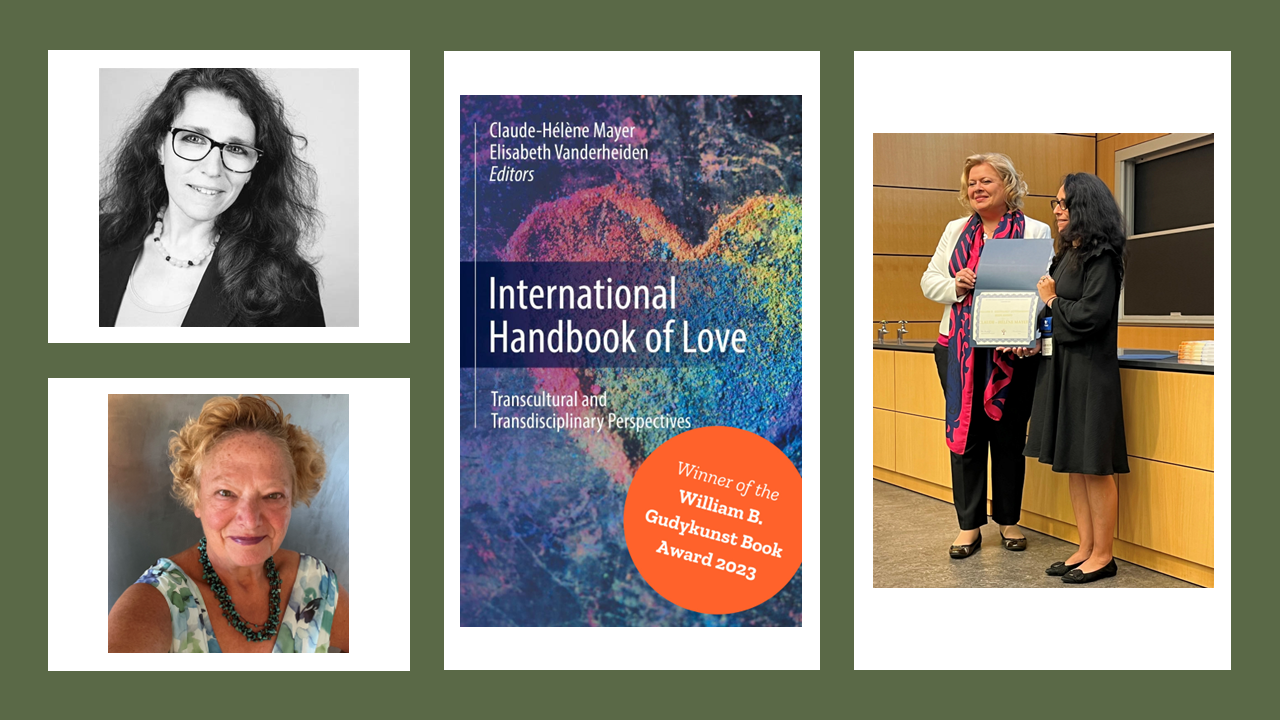 Claude-Helene Mayer and Elisabeth Vanderheiden
for their edited volume
International Handbook of Love: Transcultural and Transdisciplinary Perspectives

Claude-Hélène Mayer is a Professor in Industrial and Organisational Psychology at the Department of Industrial Psychology and People Management at the University of Johannesburg, South Africa. She is a Semester at Sea Alumni (SASFA22) and an IAIR Fellow and Board member. Further, she is an Associate Editor for Frontiers in Psychology (Positive Psychology) and for the International Journal of Cross-Cultural Management. She holds Doctoral degrees in Psychology, Management and Cultural Anthropology. Her Venia Legendi is in Psychology with focus on Work, Organisational and Cultural Psychology from the Europa Universität, Viadrina, Germany. Claude's research areas all evolve around culture and include intercultural mental health and salutogenesis, intercultural conflict management and mediation, women in leadership in diverse contexts, shame and love across cultures, The Fourth Industrial Revolution, and psychobiography. She lectures cross-cultural psychology, mental health, psychobiography, organizational theory, systems and design thinking, coaching, positive psychology, organizational behaviour and intercultural conflict management and mediation. Besides her academic work, Claude works as a licenced systemic family therapist and facilitator in family therapy, as well as a licensed hypnotherapist, coach, mediator and mediation facilitator in private practice. Since 2005 she also works as an international consultant and leadership coach in international business contexts.
Elisabeth Vanderheiden is an adult educator, theologian and intercultural mediator. She is CEO of the Global Institute for Transcultural Research and president of Catholic Adult Education in Germany. Her publication activities focus on andragogical topics such as literacy, digitalisation, individual as well as societal change processes and tranformative educational research . She has published numerous books on intercultural and transcultural topics. Her most recent publications deal with shame as a resource - for example in the context of the 4th Industrial Revolution - but also in the relation to gender and age. Her special focus always includes culture and positive psychology. Current research projects deal with love in transcultural contexts, pedagogical love, life crises and humour, conflicts and Ikigai.
Previous Awardees
2021 William B. Gudykunst Outstanding Book Award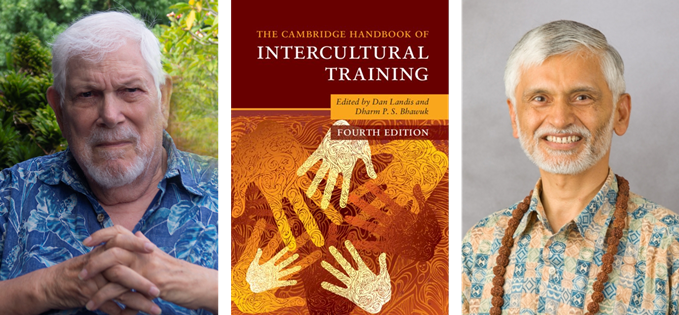 Dan Landis and Dharm Bhawuk
for their edited volume
The Cambridge Handbook of Intercultural Training (4th ed)
2019 William B. Gudykunst Outstanding Book Award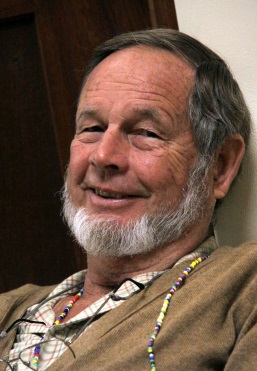 Dr. John W. Berry
Emeritus Professor of Queen's University, Kingston Ontario, Canada, as well as serving both the National Research University, Higher School of Economics, Moscow, Russia, and South China University of Technology, Guanzhou, China.

Prof. Berry's recent edited book Mutual Intercultural Relations published by the Cambridge University Press, 2017, was awarded this prize for its importance to the field, evidence of contributions from many countries, and for ideas that advance intercultural research.
2017 William B. Gudykunst Outstanding Book Award
The Cambridge Handbook of Acculturation Psychology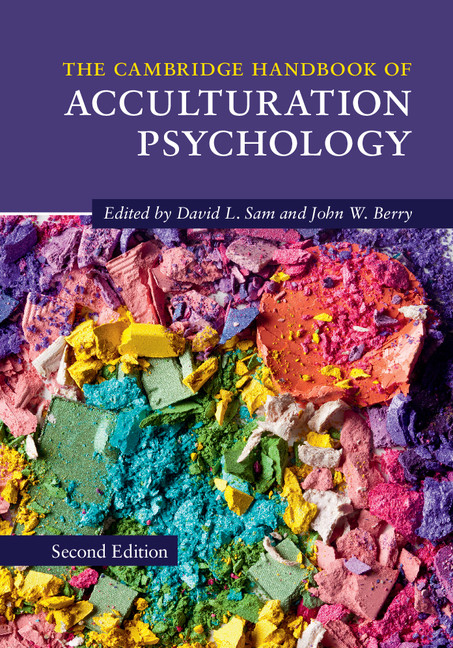 2013 William B. Gudykunst Outstanding Book Award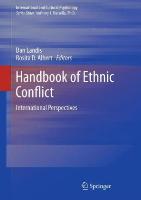 Dan Landis and Rosita Albert
The Handbook of Ethnic Conflict: International Perspectives
We members of the Selection Committee--Young Kim, Cookie Stephan, and David Sam—unanimously agree that, of the six books nominated, this Handbook of Ethnic Conflict is clearly the most worthy as the first recipient of this special award. Dan and Rosita took on an intellectually ambitious project of presenting 20 original chapters, in which ethnic conflict is examined in varying historical, cultural, and sociopolitical contexts of 20 different countries or regions around the world. The highly informative chapters offer population-specific insights, with which to examine and refine existing theories or to generate new ways of theorizing about the nature of interethnic conflict. For this reason, we, committee members, applaud Dan Landis and Rosita Albert for a significant contribution they have made to a better understanding of intercultural relations, in general, and of ethnic conflict, in particular.