Welcome to the 12th IAIR Conference in Rapperswil-Jona, Switzerland from 23-28 July 2022
"Fostering intercultural hearts and minds: Applying intercultural research for a sustainable future"
(Fellows Day and the PhD/Early-Career-Development Workshop on Sunday, 24th of July)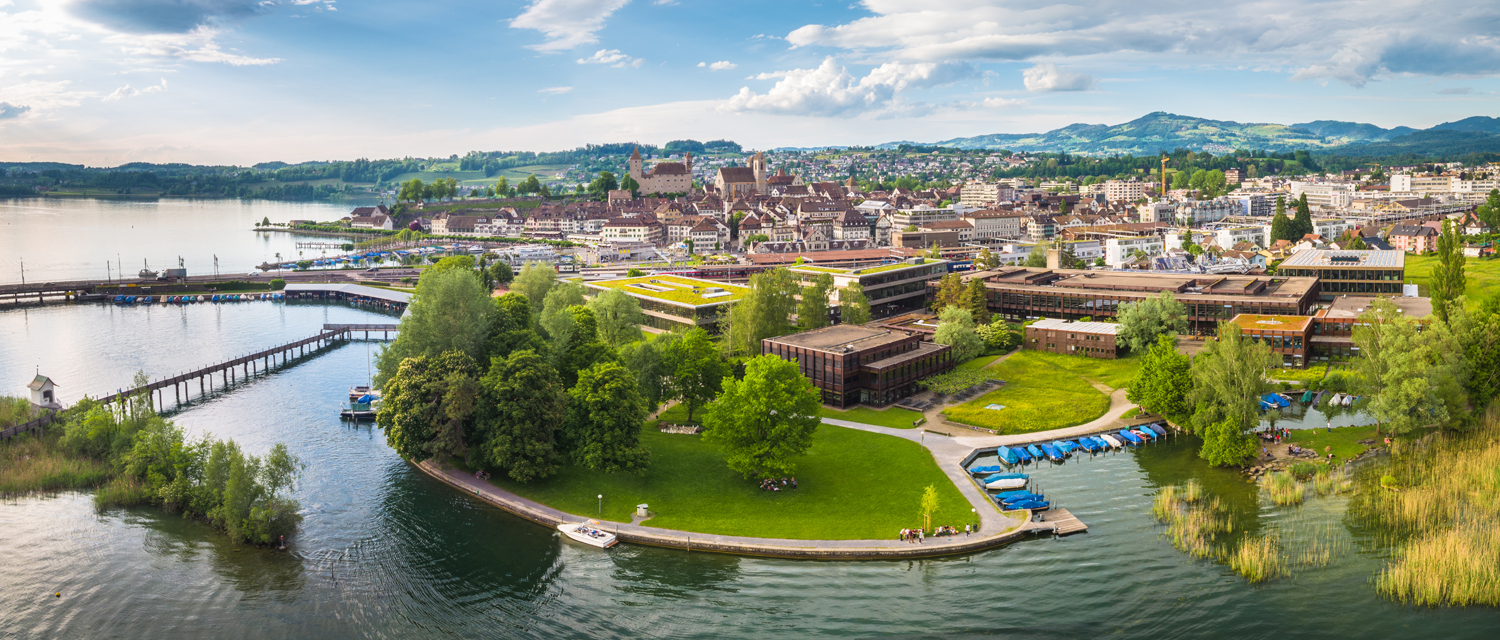 Rapperswil-Jona Conference Details
Welcome
"Grüezi mitenand!" (Swiss Greeting)
After two years of a forced break by Covid 19 where many of our contacts took place exclusively virtually we are looking forward to experiencing with you a "real" conference after the amazing Shanghai 2019 experience! Please join us as we come together to share the latest findings from intercultural research, to learn from each other, to discuss and to find answers to the burning questions of our time. And of course, to enjoy being together once again!
For this purpose, we humbly invite you to come to the Eastern Switzerland University of Applied Sciences in Rapperswil-Jona (close to Zurich), beautifully located directly on Lake Zurich with a stunning mountain view where you can let your mind flow through the clean air of the near Alps or have a swim in the lake during the conference breaks.
While we all are optimistic at heart, we will very carefully follow the developments of the pandemic around the globe to adjust the character of the conference accordingly if needed.
We look forward to welcoming you in Rapperswil-Jona, Switzerland!
If you have any questions, please do not hesitate to get in touch with us via email: This email address is being protected from spambots. You need JavaScript enabled to view it.
Stefan Kammhuber
(Conference host & IAIR Fellow)

Conference Organizer:
IAIR: Formed in 1997, the International Academy for Intercultural Research is an association of about 250 scholarly Fellows and Members focused on intercultural research in varied disciplines worldwide. IAIR's mission is to encourage the highest quality empirical research and practice aimed at understanding the ways in which cultures interact, primarily through biennial meetings and publications, like its flagship International Journal of Intercultural Research (IJIR).
Eastern Switzerland University of Applied Sciences (OST): Established in 1973, the Eastern Switzerland University of Applied Sciences (OST) focuses on applied research and the education of "reflective practitioners" for a broad range of disciplines. The University also harbors the "ikik- Institut für Kommunikation und Interkulturelle Kompetenz" (Institute for Communication and Intercultural Competence) which serves as host and organizer for the IAIR conference.
If you have any questions, please do not hesitate to get in touch with us via email: This email address is being protected from spambots. You need JavaScript enabled to view it.